Healthonomic Primary Care
Healthonomic Primary Care has three locations in the Chicago area. One of our main locations is proud to serve the Orland Park community. And just like our other locations, the Orland Park doctors office is staffed with a highly-qualified primary care physician and family doctor that is ready to serve you. Our physicians specialize in internal medicine, family medicine, and women's health. Our goal is to be available when you need us most. It's why we are a walk-in clinic that also offers same-day appointments and takes every form of insurance or medical coverage.
Services We Offer— Primary Care for Adults in Palos Heights
Because we are staffed with experienced primary care physicians and internists, the services we offer and the conditions we treat are widely varied. We are capable of handling a wide breadth of medical issues from minor injuries to diagnostics to treatments of chronic conditions, diabetes management, and more.
Healthonomic Primary Care clinic specializes in family medicine and our internal medicine doctors will make sure you get the care you need. We work with patients to establish a close relationship and long-term solution for your overall wealth. Our mission is geared towards helping humanity through combating disease. Our aim is to practice compassionate and ethical medical care for the communities we serve. We want to be there for families as they seek the best attention for their primary care, urgent care, or preventative healthcare needs.
Whether you are looking for preventative care, sports physicals, diagnosis, and/or treatment of chronic conditions, our experienced internists and physicians will ensure that you receive quality healthcare and medical attention.
Primary care services including vaccinations, physicals, wellness exams, diagnostic testing.
Women's Health services. This includes primary care for women, yearly examinations, wellness programs, and more. 
Urgent Care services. The treatment of minor wounds, infections, and minor emergencies. 
Treatment plans. We offer treatment plans and options for people with chronic conditions or more severe health problems that require regular and constant attention.
Diabetes 
Asthma 
Arthritis
COPD
Blood Pressure
Heart Disease
Gout 
Colitis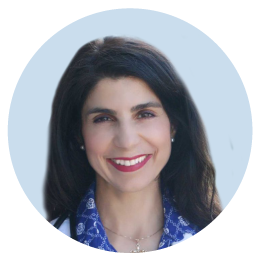 Book Your Appointment with Dr. Maria Lentzou, Today!
Dr. Maria Lentzou serves the community of Orland Park, Illinois through Healthonomic Primary Care. With expertise in internal health, she provides diagnostics and treatment for adults in the area. Click here to book.
Doctor Office Information and Hours of Operation
Address:
14400 S John Humphrey Drive, 1E, Orland Park, IL 60462
Sunday: Closed
Monday:  7:30am – 4pm
Tuesday:  10am – 6pm
Wednesday:  7:30am – 4pm
Thursday:  10am – 6pm
Friday:  8am – 2pm*  (Two weekends monthly)
Saturday:  8am – 2pm*  (Two weekends monthly)
Driving Directions — Find Us in the Chicago Area
From Downtown Chicago. If you're coming from the downtown Chicago area: Take the Interstate 55 S exit toward St. Louis. Take Exit 279A -27. B to merge onto US-12 South La Grange Road. Use the right 2 lanes to turn slightly right onto US-12 E/US-20 E/US-45 S/South La Grange Road (signs for La Grange Road/Archer Avenue). Use the left 2 lanes to turn left onto W 143rd St. Turn right onto John Humphrey Dr. Turn right at S 94th Ave. Turn right.
From Bolingbrook, Illinois. Drive from N Bolingbrook Dr, I-55 N and I-355 S to Homer Township. Take exit 7 from I-355 S. Head south on N Bolingbrook Dr toward W Briarcliff Rd. Use the left 2 lanes to turn left onto the Interstate 55 N ramp to Chicago. Merge onto I-55 N. Take exit 269 for I-355 toward NW Suburbs/SW Suburbs. Keep right at the fork, follow signs for Interstate 355 S/Southwest Suburbs and merge onto I-355 S. Take exit 7 for IL-171/Archer Ave toward 143rd St. Keep left to continue toward W 143rd St/Orland Park Rd. Use the left lane to keep left at the fork and continue toward W 143rd St/Orland Park Rd. Turn left onto W 143rd St/Orland Park Rd. Continue straight to stay on W 143rd St/Orland Park Rd. Continue on W 143rd St to your destination.