About Our Evergreen Park Clinic
Healthonomic Primary Care
Open Enrollment for Health Insurance and Medicare Available at Healthonomic - Evergreen Park
Open Enrollment Period
From October 15 — December 7 each year, you can join, switch or drop a plan. Your coverage will begin on January 1 (as long as the plan gets your request by December 7).
Medicare Advantage Open Enrollment Period
From January 1 — March 31 each year, if you're enrolled in a Medicare Advantage Plan, you can switch to a different Medicare Advantage Plan or switch to Original Medicare (and join a separate Medicare drug plan) once during this time.
Healthonomic Primary Care has three locations in the Chicago area. One of our main locations is in the Evergreen Park community. And just like our other locations, the Evergreen Park doctor's office is staffed with a highly-qualified primary care physician ready to serve you. Our physicians specialize in internal medicine, family medicine, and women's health. Our goal is to be available when you need us most. We also offer same-day appointments and take most forms of insurance or medical coverage.
At Healthanomics Primary Care, we work with patients to establish a partnership with patients and long-term solutions for your overall wealth.  Our mission is geared towards helping humanity through combating disease. Our aim is to practice compassionate and ethical medical care for the communities we serve. We want to be there for families as they seek the best attention for their primary care, urgent care, or preventative healthcare needs.
Whether you are looking for preventative care, sports physicals, diagnosis, and/or treatment of chronic conditions, our experienced physicians will ensure that you receive quality healthcare and medical attention.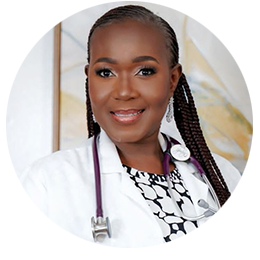 Book Your Appointment with Dr. Olufunke Ajifolokun, Today!
Dr. Olufunke Ajifolokun, DNP, FNP-BC is a certified Family Nurse Practitioner by American Nurses Credentialing Center. She Obtained her Associate degree in Nursing from Henry Ford College, Dearborn, Michigan. She completed her Bachelor of Nursing degree and Doctor of Nursing Practice degree from the University of Michigan. Olufunke brings over 10 years' experience as a Registered Nurse with clinical skills in acute care settings including medical surgical and emergency medicine.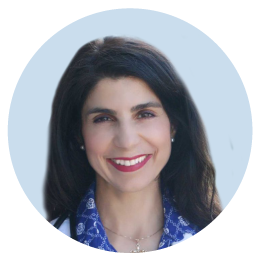 Book Your Appointment with Dr. Maria Lentzou, Today!
Dr. Maria Lentzou serves the community of Orland Park, Illinois through Healthonomic Primary Care. With expertise in internal health, she provides diagnostics and treatment for adults in the area. Click here to book.
Doctor Office Information and Hours of Operation
Address:
9401 S Pulaski Avenue, Suit 101
Evergreen Park, IL 60805
Phone: 708-671-1500
Hours of Operation:
Monday:  11am – 7pm
Tuesday:  7:30am – 3:30pm
Wednesday:  11am – 7pm
Thursday:  7:30am – 4pm
Friday:  7:30am – 2pm 
Saturday:  8am – 2pm
Sunday: Closed
Services We Offer— Primary Care for Adults in Evergreen Park
We are staffed with experienced primary care physicians and internists. As such, the services we offer and the conditions we treat are widely varied. We are capable of handling a wide breadth of medical issues from minor injuries to diagnostics to treatments of chronic conditions, and more.
We offer:
Primary care 

services including vaccinations, physicals, wellness exams, diagnostic testing.

Women's Health services. This includes primary care for women, yearly examinations, wellness programs, as well as contraception consultation and management.
Urgent Care services. The treatment of minor wounds, infections, and minor emergencies. 
Treatment plans. We offer treatment plans and options for people with chronic conditions or more severe health problems that require regular and consistent attention. 
Some of the common conditions we treat include, but are not limited to, the following:
Diabetes 
Asthma 
Arthritis
COPD
Blood Pressure
Heart Disease
Gout 
Colitis 
From Downtown Chicago. Take S Columbus Dr and US-41 S/S Lake Shore Dr to I-55 S. Take the Interstate 55 S exit from US-41 S/S Lake Shore Dr. Take I-94 Express E and I-94 E to S Lafayette Ave. Take exit 61B from I-94 E. Take W 87th St to S Pulaski Rd in Oak Lawn.
From Bolingbrook, Illinois. Get on I-55 N. Head south on N Bolingbrook Dr toward W Briarcliff Rd. Use the left 2 lanes to turn left onto the Interstate 55 N ramp to Chicago. Merge onto I-55 N. Take exit 277B to merge onto I-294 S toward Indiana. Take exit 17A for U.S. 12 E/U.S. 20 E/95th St. Turn right onto US-12 E/US-20 E/Hwy 20 E/W 95th St. Turn left onto S Pulaski Rd.